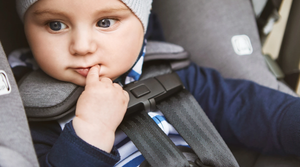 ABOUT NUNA
Nuna products are thoughtfully designed for every stage of parenthood, from baby's first car seat to her last, through strollers, playards, high chairs and more.
Nuna's innovative line of PIPA infant car seats includes six seats and two bases with differing features, weights and price points to meet the needs of every family.
Along with a suite of strollers—including the MIXX Next, TAVO Next, TRIV single strollers and the single-to-double Demi Grow—Nuna offers a wide range of simple yet stylish baby products, like the RAVA convertible car seat, LEAF Grow lounger and SENA playard.
NUNA PIPA COMPARISON
Learn the differences between Nuna's six infant car seats: PIPA, PIPA RX, PIPA Lite, PIPA Lite R, PIPA Lite LX and PIPA Lite RX.
COMPARE CAR SEATS
NUNA MIXX NEXT VS. TRIV
Compare two Nuna single strollers: the lightweight TRIV and all-terrain MIXX Next
LEARN MORE